The Jowett Jupiter car website welcomes you to the definitive group of Jupiter websites - read on !

What, when, from whom, how why and wherefore
t h e
sports car?
Seventy years on - more than half of all production still exists!
Bienvenu, Welcome, friends, to the Home Page of the Jowett Jupiter, as a sports car one of the best of the early nineteen fifties. Discover a little of its history, its motor sporting successes, books, who is campaigning their Jupiter today many decades after the Jupiter era...
Friend: having reached this tiny outpost on the world-wide web, why not take a little time to read about the life and times of this unusual and rare classic car? What some would call a sportcar or even an antique car - only in the very best sense of the word of course!
But:- this website is pure Nankivell not Jowett Jupiter !!
Check out these books on Jupiters and Jowetts.
Click here for the JOAC list of spares parts for Jupiters
This website has been on the net since 1996. This makes it easily the oldest site devoted to any aspect of Jowett cars. Some say it is still the best!!
If you are only here for beer click here.
The book on the Jowett Jupiter by Edmund Nankivell is still available. Low cost, high quality, and authoritative, it is a MUST for anyone interested in the car. Click here for details of how you may purchase it.

Another book has arrived!
Yes, a

book (published by Crowood) covers the complete story of the Javelin and Jupiter. Scroll down a bit to find it.

Research has produced MUCH NEW material but it does NOT render obsolete "The Car for Road Rally and Race".



I would like to extend a special welcome to all visitors who bear the name Jowett: I hope you all find it of interest. In fact, I have included a small section on the family of the the company's founders, William Jowett and Benjamin Jowett, and a small number of their descendants.

This site is devoted to the last model produced by the august former car-builder from Yorkshire, England:

The

èè Jowett Jupiter çç

English sports car.



The author of this website is Edmund Nankivell, of Sussex, England. He has owned Jupiters since 1967. He has written books on the Jupiter, Special-bodied Jupiters, co-authored a book on Jowett Cars Ltd, and had published a number of articles for specialised heritage car magazines. He has co-authored (with Geoff McAuley) a book on the Javelin and Jupiter - with much much much new material!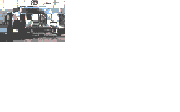 You are discerning visitor
| | |
| --- | --- |
| | to this arcane, specialist-interest site since 16 August 1997 |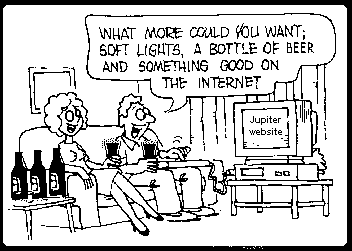 Other makes of car with similar names to Jowett include Jewel made in Bradford, Yorkshire by John E. Wood between 1921 and 1933.
and of course Jewett built in the USA between 1922 and 1926 by the Paige-Detroit Motor Car Company of Detroit Michigan.
Possibly the longest-running Jowett meeting-place anywhere in the world is the Black Lion pub, near Brighton, Sussex, England.
New name Miller and Carter Steakhouse.
On the first Sunday of every November the famous London to Brighton Veteran Car Run takes place,
an event which over the decades has become a hugely popular spectator activity.
Us local Jowett folk have been doing just that from the Miller and Carter Steak-house (previously named the Black Lion pub) every year since 1970.

In all those years until 2001 Edmund had not noticed the black lion on the plinth. In spite of its name change there are still Black Lion images to see.


Jowett folk also meet on the first Sunday in May every year at the same place to watch the historic commercial vehicles go by, also on their way from London to Brighton.


For this month of May meeting, the sun always seems to shine, something that cannot always be said to be true for the November one.
Some links to the outside world:-
For an excellent and inexpensive trackable international parcel service, I use Interparcel.com.
For authoritative Classic Car (and Classic Bike) Insurance you could try Peter James
The UK company Beeches Recovery have a covered/enclosed transporter ideal for moving prestige and classic cars.
In addition, they offer 24-hour breakdown and recovery throughout the UK.
Keith Clements has an excellent website for Jowett folk, especially Jowett Car Club folk
Chris Freudenberg, artist and Jupiter owner
The revived North American Jowett Register has its own website
For Jowett Jupiter specifications and other details visit Carfolio.com